---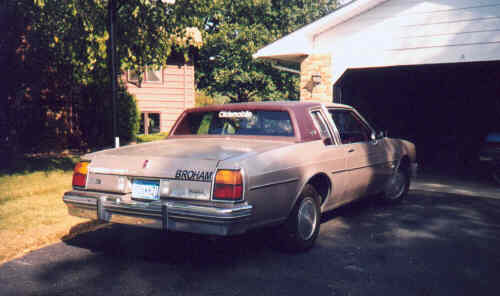 A picture of "The Broham" on one of the last beautiful days of summer. This picture shows my decals- notice the Oldsmobile sticker in the rear window, and the Broham decals on the decklid, cool huh?
---
Current status is- DEAD
This car needs a new engine, tranny, and a new rear end, not to mention some suspension work needed. The car's future is undetermined.
-Engine- 307cid (5.0L) Olds V8
-Transmission- TH200C
-15X7 Steel wheels with 3 hubcaps (gotta do somethin' about that)
- Tires- Cooper All Weather (215/70R15)
-Red cloth interior
-crappy Panasonic tape deck with factory speakers and
-Radio Shack 40W Power Booster that powers the 8" stereo speaker (not jsut the woofer, has a mid, and a tweeter, had to move the spare to get it in!)(looks so bad, gotta get a picture!)
-Currently is in storage in my garage.
---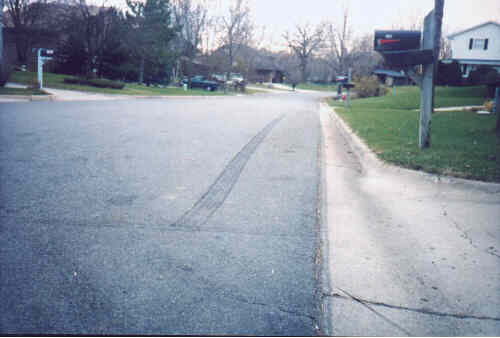 See what happens when I get pissed off? 100% Broham tire...
---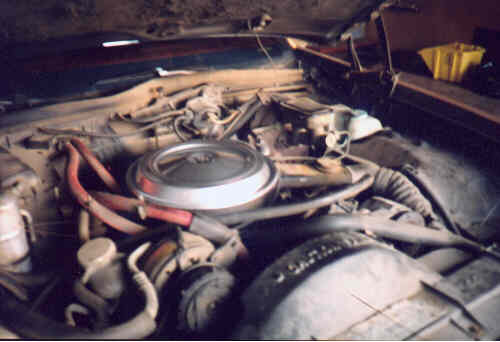 My chrome painted air cleaner (custom by me)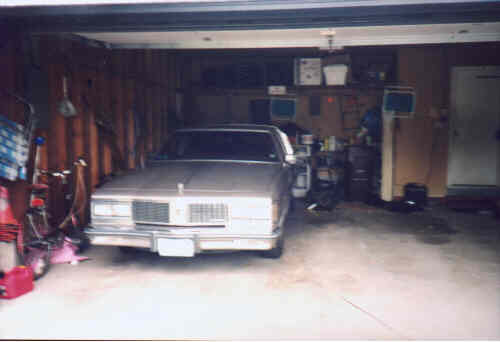 Where the Broham currently resides.
---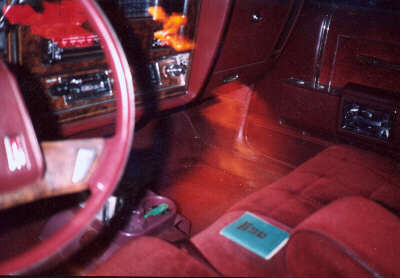 Future plans for this car include-
350 or 403,
TH350,
3.73 Limited slip rear end,
Complex, almost competition stereo,
If I can find them, 15X7 SSIII's,
Rallye Gauges,
Power seats,
Paint job.
Best Viewed with millions of colors and at 800x600 resolution.
Copyright 1998 Joe Sherbanenko