What's New? 12/13/98- Some facelifts help out the site, and a new, awesome counter, custom by me!
---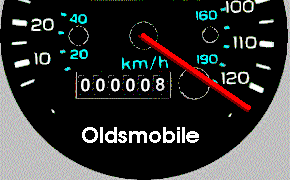 Look at my odometer to see my hits!
---
Welcome to my homepage, thanks for stopping by. My name's Joe Sherbanenko, and I live in Burnsville, MN, the land of road salt and rust.
Click above to enter the site, and to see my main pride, "The Broham". It got that name after I saw the horrible movie, "The Great White Hype". Everyone in that movie called Cadillac Broughams "Brohams". My Delta's a Royale Brougham, hence the name. Future plans for this car are uncertain, but hopefully they involve either a 307 rebuild, or maybe a HO 307 or 350.
---
Any comments, questions, praise, or ideas for the site, please email me at
or reach me on ICQ- my ICQ # is
4856181

Counted since 11/21/98