FE3X
---
I don't know much about this car, but I'd like to make this a cool informative page, so all of you people who know stuff about this amazing car, send it to me so I can post it here. Below is my limited knowledge of it.
---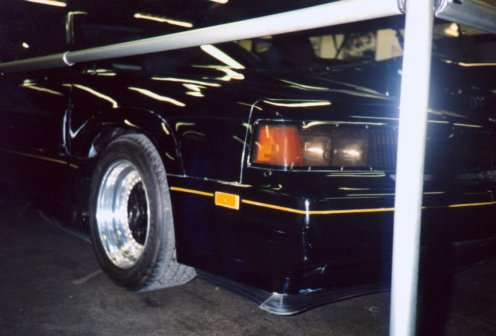 The FE3X, nicknamed the "Darth Vader Car", can be seen at the R.E.Olds Museum in Lansing, MI. This is no ordinary 1985 Cutlass- see info below. If anyone has any info on this car, send it to me so I can make this page more informative.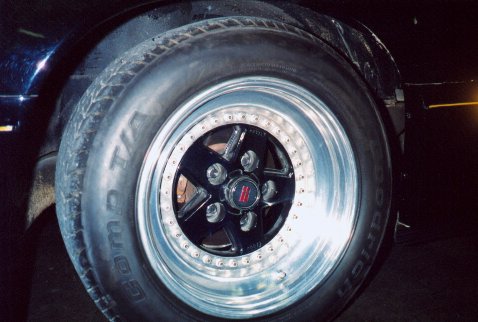 Due to my horrible camera, this is the only other good picture I have.
---
1.Engine...5.0L,307cid
2.Hp...200 at 4000rpm
3.Tq...250 ft/lbs at 2600rpm
4.Induction...Q-jet,86 intake,swirl port heads
5.Exhaust...anti-reversion tubular exhuast manifolds
6.Brakes...four wheel discs
7.Wheels...16x8 cast alloy(Gotti, can be purchased through RONAL)
8.Tires...255/50VR-16 Eagles by Goodyear
9.Seats..Recaro C series
10.Gauges...140mph speedo,7000rpm tach,oil,fuel,coolant,accelerometer
11.Functional ground effects,Flush emblems,monochromatic paint,window tint,brake cooling ducts(in side skirts),functional cowl induction hood scoop
12.Trunk mounted battery
13.Borg-Warner T-5 trans
14.The rear disc brakes were adapted from the F-body
15.Other items include...4 point safety harness for driver and front passenger,adjustable rear spoiler,chrome 4 point roll bar
16."Vader" pulls 1.0g on the skidpad, this is one wicked,serious Cutlass(needs more ponies/grunt though)
Information courtesy of KWhite5590@aol.com
KWhite5590@aol.com has a theory that the headlights on the FE3X are from a Regal. More info later.